Enjoy Premium Shisha Art Experiences at Your Doorstep with the Ultimate Guide to Home Shisha Delivery in Dubai
Immerse yourself in the world of relaxation and sheesha indulgence without leaving the comfort of your own home. The UAE, and especially Dubai, is well known for its vibrant and captivating shisha vibes; with Shisha Art, you can experience these vibes like never before. In this ultimate guide to home shisha delivery, brought to you by Shisha Art, we will show you how to get a truly exceptional, stress-free hookah experience delivered right to your doorstep.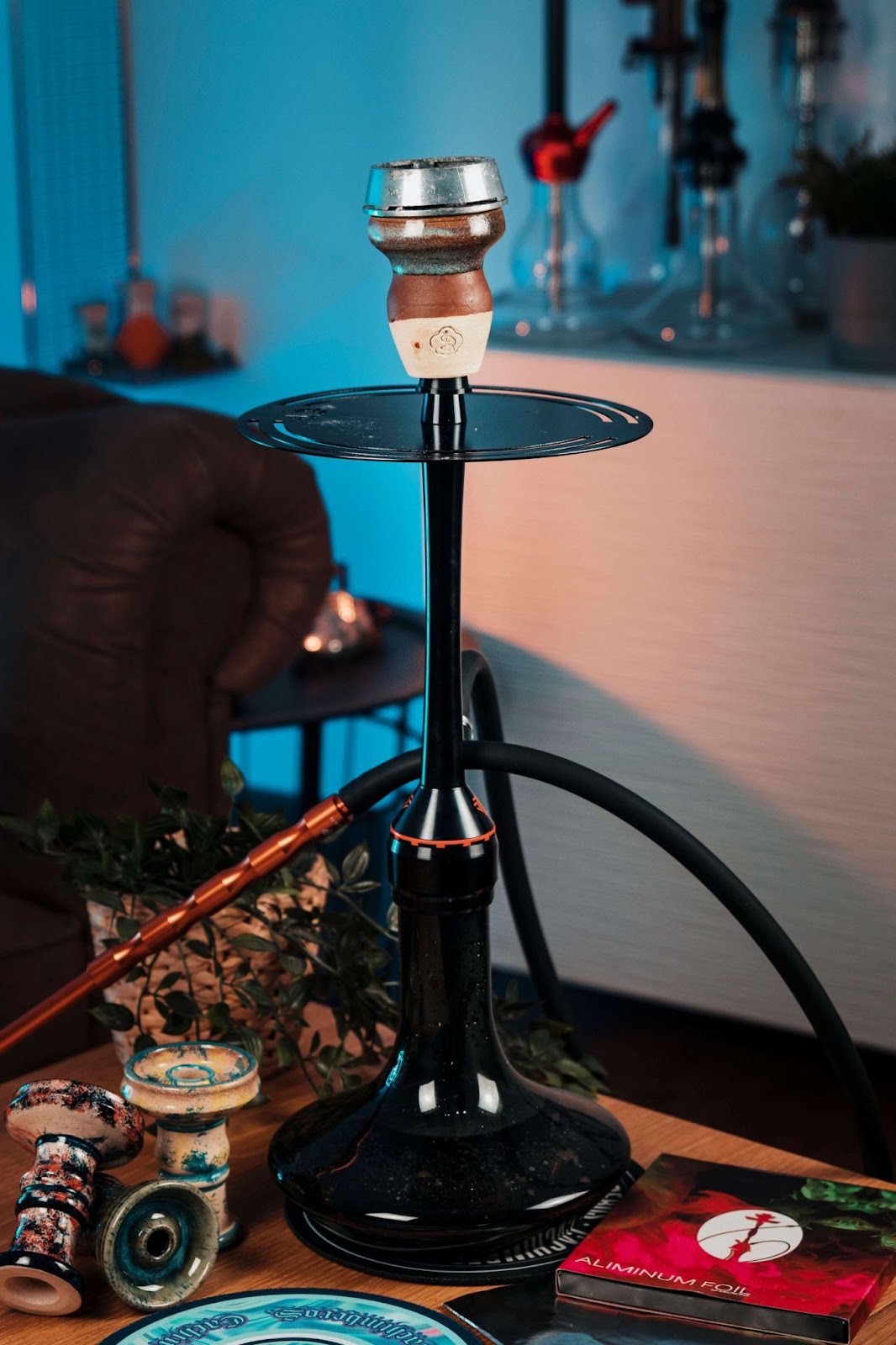 Elevate Your Home with Shisha Art's Exquisite Shisha Delivery in Dubai
Experience the epitome of luxury and convenience with Shisha Art's premium shisha home delivery service. We bring the finest shisha kits and a wide selection of flavors straight to your door, allowing you to create a serene and enjoyable ambiance in the comfort of your own home. Boost your home with our elegant hookah setups, expertly crafted to enhance your hookah experience and give you all your beloved flavors without moving a foot.
Transform Your Home into a Shisha Haven with Our Convenient Shisha Rental Service
Looking to unwind and connect with your loved ones without getting into the hassle of going out? Our shisha rental service is the perfect solution. Transform your living room, patio, or any space of your choice into a cozy shisha lounge with our luxurious hookah rentals. Create an intimate atmosphere, share conversations, and indulge in the flavors of your choice, all within the comfort of your own space.
Awaken Your Taste Buds with an Array of Captivating Shisha Flavors
Discover a world of shisha flavors with Shisha Art's extensive selection. From classic favorites to unique blends, our range caters to every palate. Immerse yourself in the rich and tantalizing notes of fruity mixes, savor the refreshing burst of mint, or explore our enfranchised by Al Fakher, special blends that are curated to take your taste buds on a journey. With our unmatched variety, you can customize your hookah experience and enjoy a personalized session at home.
Enjoy Bespoke Shisha Delivery Experiences Tailored to Your Distinctive Preferences
Rest assured that at Shisha Art, we understand that every hookah enthusiast has their own preferences. Indulging in a good hookah session should be exactly what you want it to be - and nothing less. That's why our skilled team strives for excellence by providing highly personalized experiences aimed at satisfying your exact needs and desires.
Our tailored approach caters equally well to both newcomers wishing to discover the world of hookah smoking as well as experienced enthusiasts looking for something new! With expertly crafted flavor recommendations as well as fully customizable setup choices, our goal is always to achieve total customer satisfaction with every single shisha session.
Embrace The Convenience of Shisha Home Delivery & Catering
One of the primary advantages of shisha home delivery is the unmatched convenience it offers. Whether you're planning a solo session or hosting a gathering, Shisha Art's delivery and catering services save you both time and effort. Say goodbye to the hassle of going to a shisha lounge or dealing with complicated setups. With just a few clicks or a phone call, you can have a premium hookah experience delivered straight to your doorstep.
Embrace the luxury, convenience, and pleasure of shisha home delivery with Shisha Art. Discover the perfect combination of flavors, indulge in the soothing ambiance, and create cherished memories in the comfort of your own home.
Order your shisha home delivery from Shisha Art today and elevate your hookah experience to new heights!
Choose Shisha Art for Unmatched Shisha Mastery and Exquisite Experiences
Sit back, relax, and experience the unparalleled expertise and mastery of Shisha Art. Our team of skilled shisha masters is dedicated to crafting the perfect hookah sessions and shisha rentals in Dubai. With meticulous attention to detail and years of experience, our shisha masters curate exceptional flavors and create truly memorable shisha experiences that set Shisha Art's services apart from any other.
We take pride in our commitment to excellence, ensuring that every aspect, from the quality of our shisha to the setup and service, exceeds your expectations. Choose Shisha Art for the assurance of unmatched expertise, a seamless shisha experience, and the opportunity to indulge in moments of tranquility and connection with your loved ones.