Elevate Your Celebrations with Shisha Art: Unforgettable Shisha Catering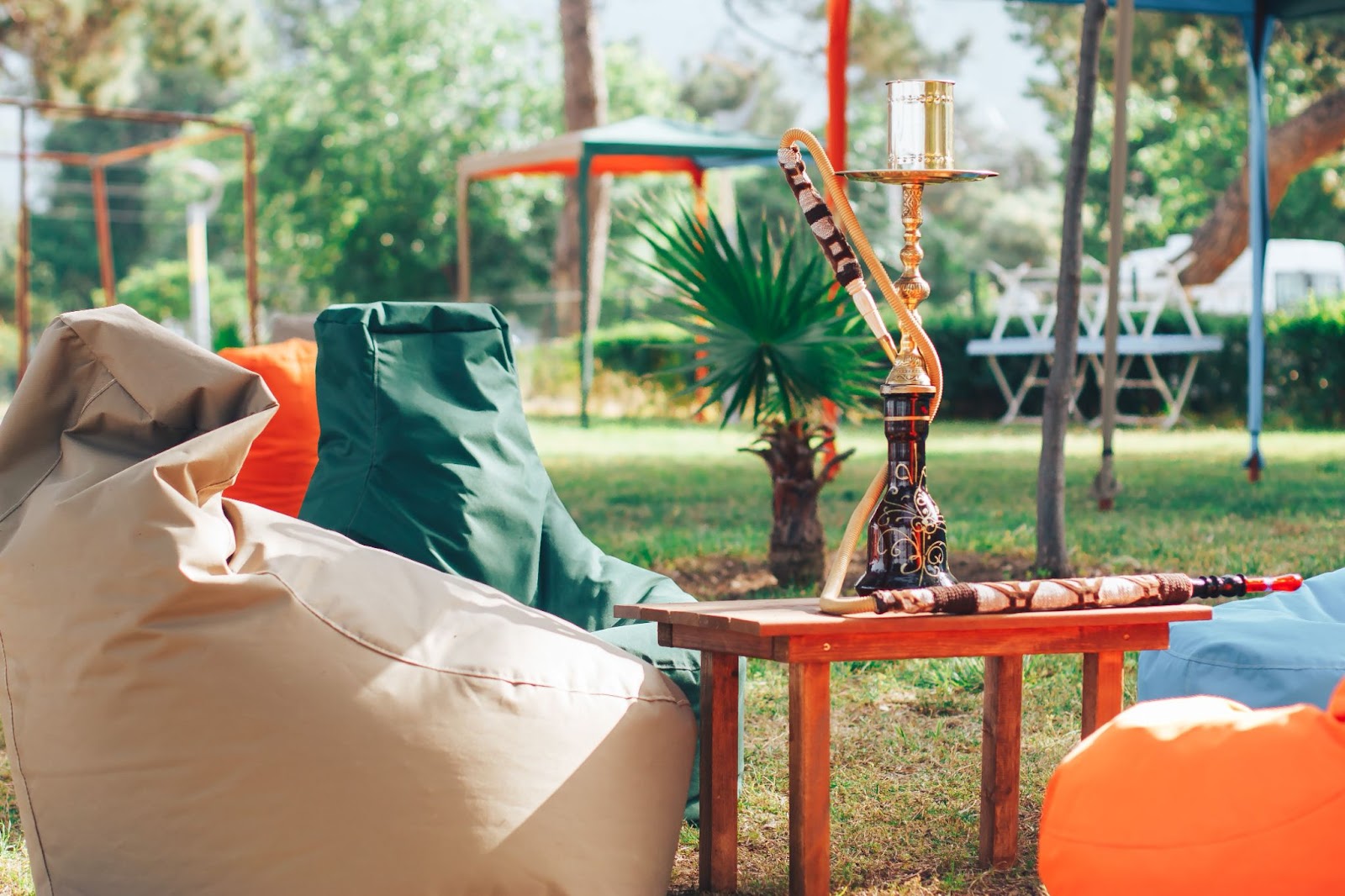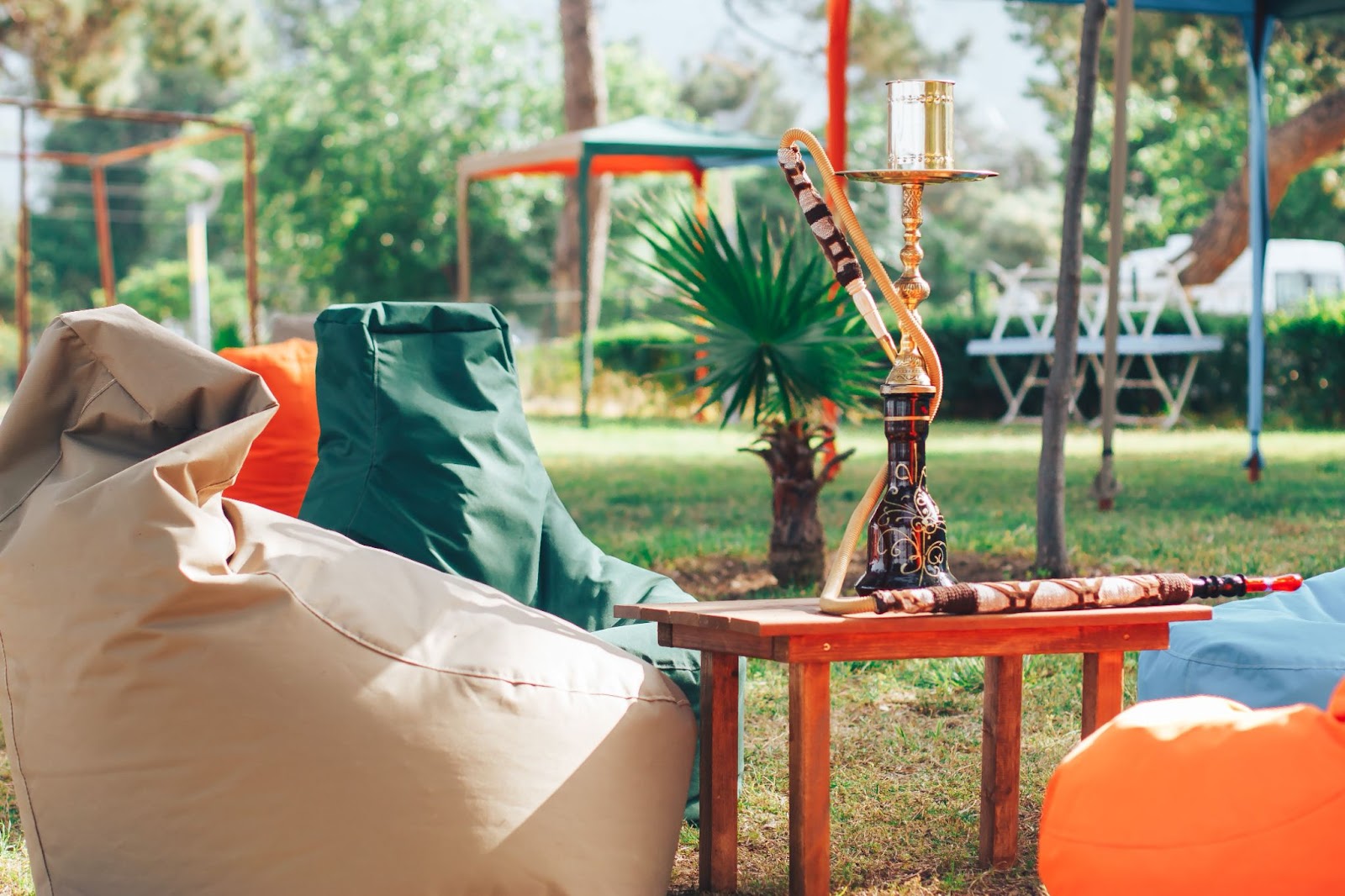 Arabian Nights Extravaganza: A Taste of Arabic Shisha with Shisha Art
Dazzling and sophisticated, our extraordinary themed shisha catering setup invites you to step into the realm of Arabian Nights, where opulent jewel tones adorn the venue with ornate lamps and lavish cushions, creating a mesmerizing ambiance for your celebration.
This captivating experience will become even more charming with Shisha Arts Eastern Flavors that await your indulgence. With classic Middle Eastern hookah options like the refreshing combination of apple and mint or the enticing blend of mint and cinnamon, you'll take your guests on an exotic journey with each puff.
Immersed in the magic of Arabian Nights, every moment becomes an unforgettable memory. This sensory adventure weaves tradition and excitement, leaving your guests fascinated by the delicacy of our shisha setup. Let your special occasion be transformed into a celebration of enchantment and delight as the spirit of Arabian Nights fills the air.
Puff, Party, and Savor the Magic of Shisha Catering
Seeking an extraordinary way to dazzle your guests at your special occasions? Shisha catering service is the secret ingredient that adds an air of mystique and allure to any event. From lively birthday bashes to unique wedding receptions, Shisha Art crafts an ambiance that sparks conversations and weaves unforgettable memories. So, get ready to puff, party, and savor the magic of shisha at your next celebration!
Get a dreamy hassle-free experience with Shisha Art's divine shisha delivery service in Dubai! Leave the worries behind as our team glides to your doorstep with our exquisite shisha kits and accessories. No fuss, no stress - just pure delight waiting to be unleashed upon your guests. It's the ultimate convenience, making sure your celebration is all about relaxation and enjoyment.
Unravel the Shisha Glamor with Enticing Shisha Flavors
Indulge your senses in a mesmerizing symphony of flavors with Shisha Art's best shisha flavors in Dubai. From luscious fruity blends to invigorating minty concoctions, our array of shisha flavors promises an unforgettable journey for your taste buds. But wait, there's more! Our collection boasts the regal Al Fakher tobacco, the jewel of shisha flavors. So, prepare to whisk your guests away to a world of delightful sensations and ignite their passion for the finest shisha flavors in Dubai.
Enjoy a Hassle-Free Experience with Shisha Rentals in Dubai
Have a fascinating experience without commitment! Our shisha rentals are the epitome of carefree elegance! Turn your event into a scene where guests lounge in style with our premium hookahs. Say farewell to worries and embrace a night of charm, leaving you more time to revel in the joy of your celebration. Lure your guests with the temptation of the OOKA shisha - the masterpiece that blends artistry with exclusivity. The OOKA shisha offered at Shisha Art is not just a hookah; it's a statement of refined taste and opulence. With its sleek design and heavenly cloud production, this is the showstopper that will leave your guests mesmerized and craving for more.
At Shisha Art, we believe in turning your dreams into reality. Our shisha catering service is the embodiment of grace and simplicity, leaving you with nothing to fret about except enjoying the grandeur of your event. Let us handle the shisha setup and service while you bask in the glory of your celebration like royalty.
Craft Timeless Moments with Shisha Art's Catering
Shisha Art offers eventful memories that weave beautiful stories. From the first puff to the last, our dedication lies in creating a tapestry of memories that will forever be etched in your heart. Our friendly and professional team adds a touch of warmth and flair, ensuring that every detail is flawlessly executed, leaving you and your guests with unforgettable memories.
Shisha Catering at its Finest
Experience the epitome of charm and luxury with Shisha Art's catering service. Our connoisseurs expertly curate an ambiance that perfectly complements your event. From the moment your guests arrive, they'll be captivated by our meticulously themed shisha catering setup.
Our sommeliers are true masters, ensuring prompt service with freshly prepared tobacco mixes. Shisha Art masters will offer your guests an array of delightful flavors, from iced mango coconut to traditional double apple and even our signature nicotine-free blends, Aurora and Perseus.
Plus, there's no need to worry about time constraints. Our shisha masters stay until the last guest leaves, ensuring uninterrupted enjoyment.
We also craft special shisha menus tailored to your guests' preferences, making your event truly unique.
Connect with us now to discover the beauty of Arabian Nights and elevate your event to new levels of sophistication. Book our exquisite shisha catering service and let us create an unforgettable atmosphere that your guests will talk about for years to come.
Shisha Art's shisha catering is your gateway to elegant celebrations that radiate excitement and sophistication. With a splendid array of flavors, seamless shisha delivery in Dubai, and the splendor of the OOKA shisha, your event is destined to be a feast for the senses. Whether you're in Dubai or beyond, Shisha Art brings you the finest shisha flavors to turn your celebrations into extraordinary affairs. Unveil the splendor of Shisha Art at your next celebration, and let the magic unfold on a night to remember!